Fishing is good for the body and mind because it entails using many muscles in the arms and abs and because focusing only on the fishing rod and the sound of the water makes the mind relax more easily. Lake Benzone is an excellent spot for sport fishing for freshwater fish such as trout and carp. If you are looking for a weekend of relaxation and solitude, the solution could be right here, in Austis.
Accommodation in one of the accommodation facilities in the area

Exploration on foot of the village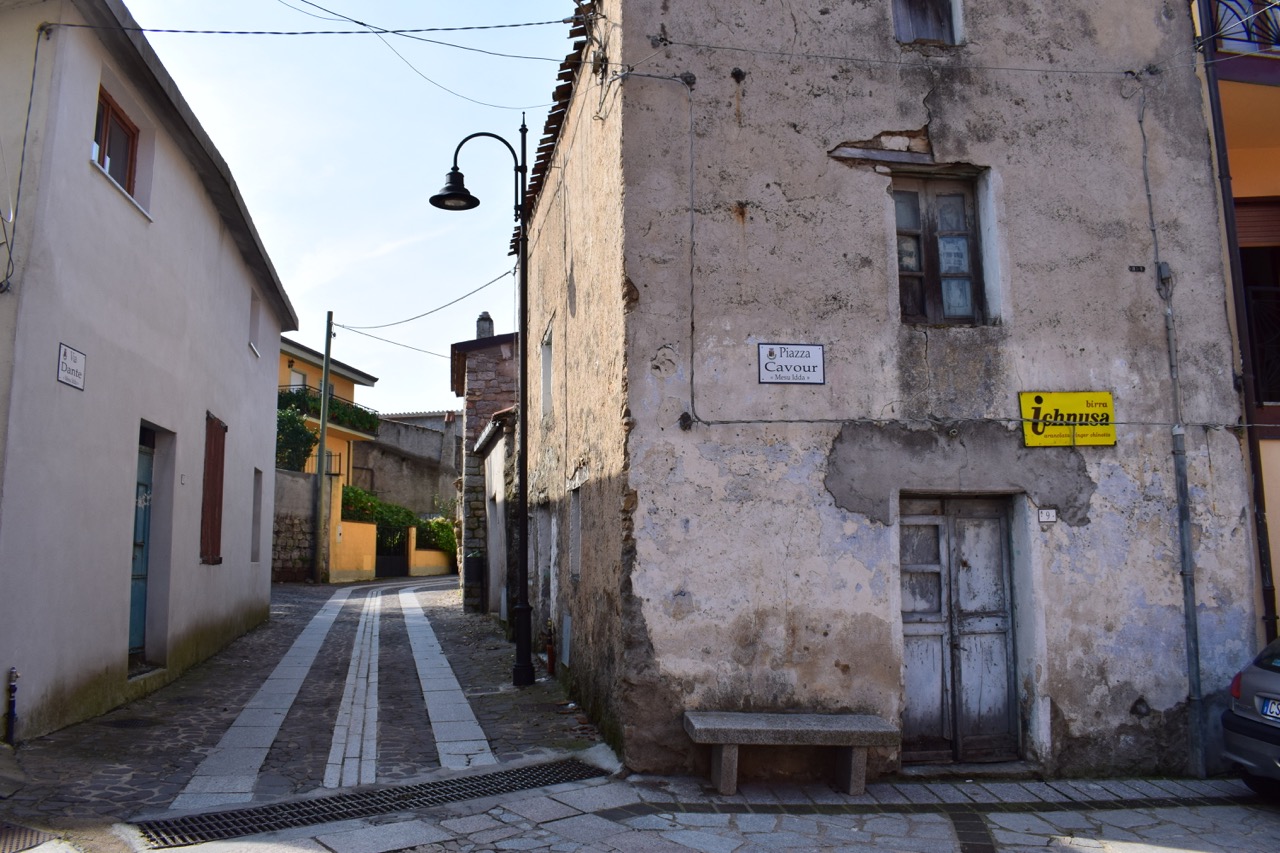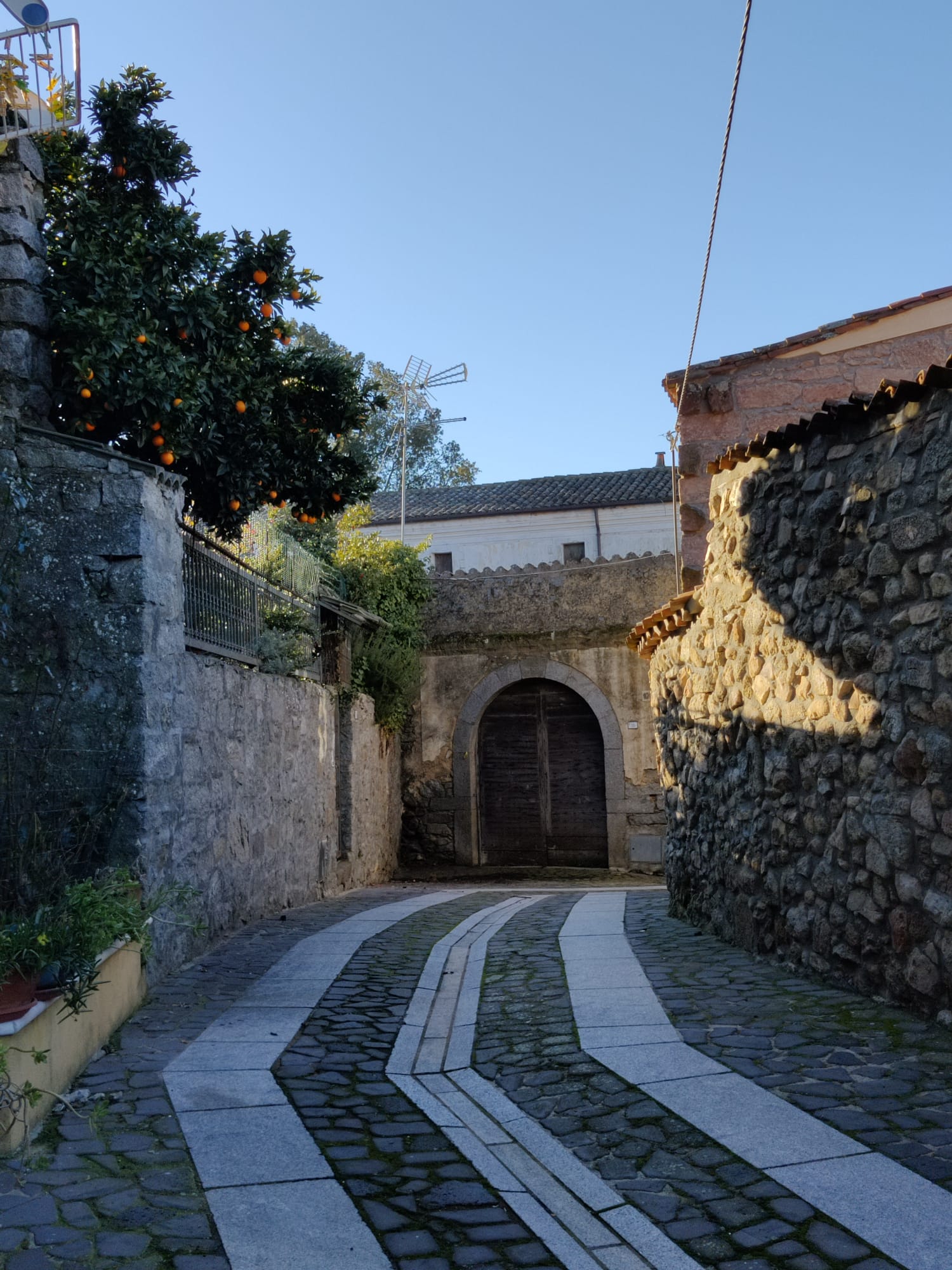 Fishing day at Lake Benzone

Packed lunch prepared by the Cossu Bakery
Aperitif in one of the town's bars
Dinner in a pizzeria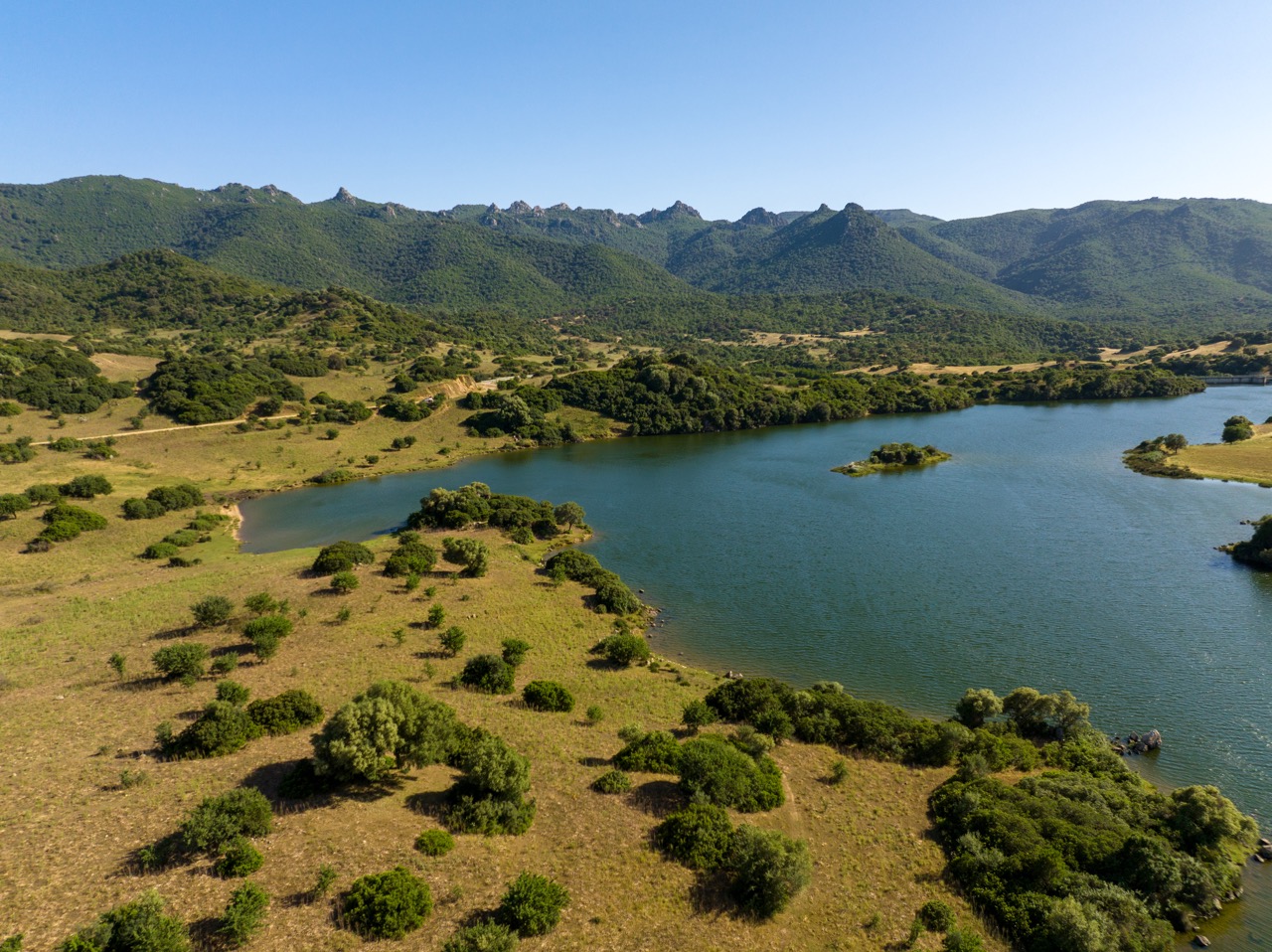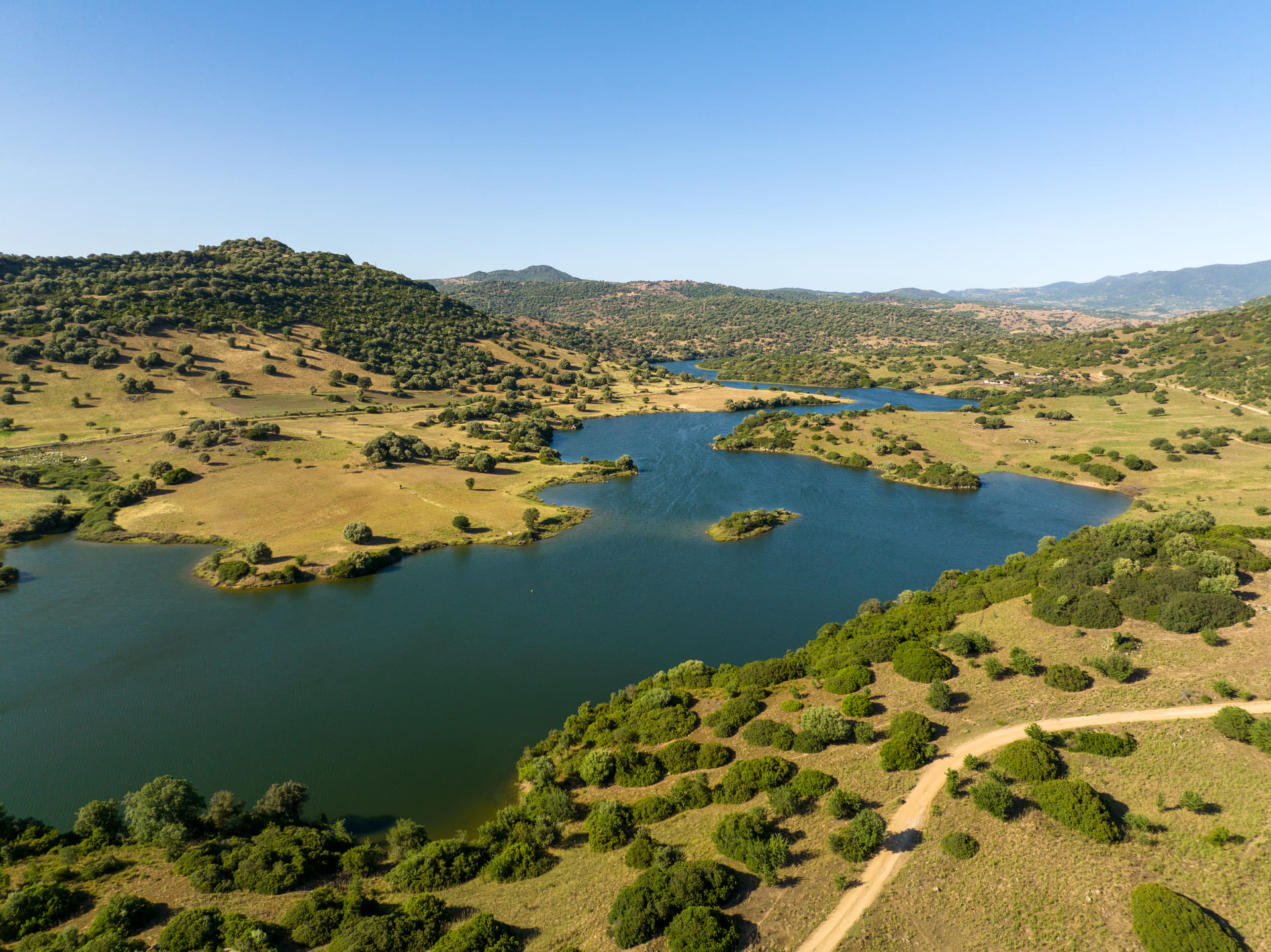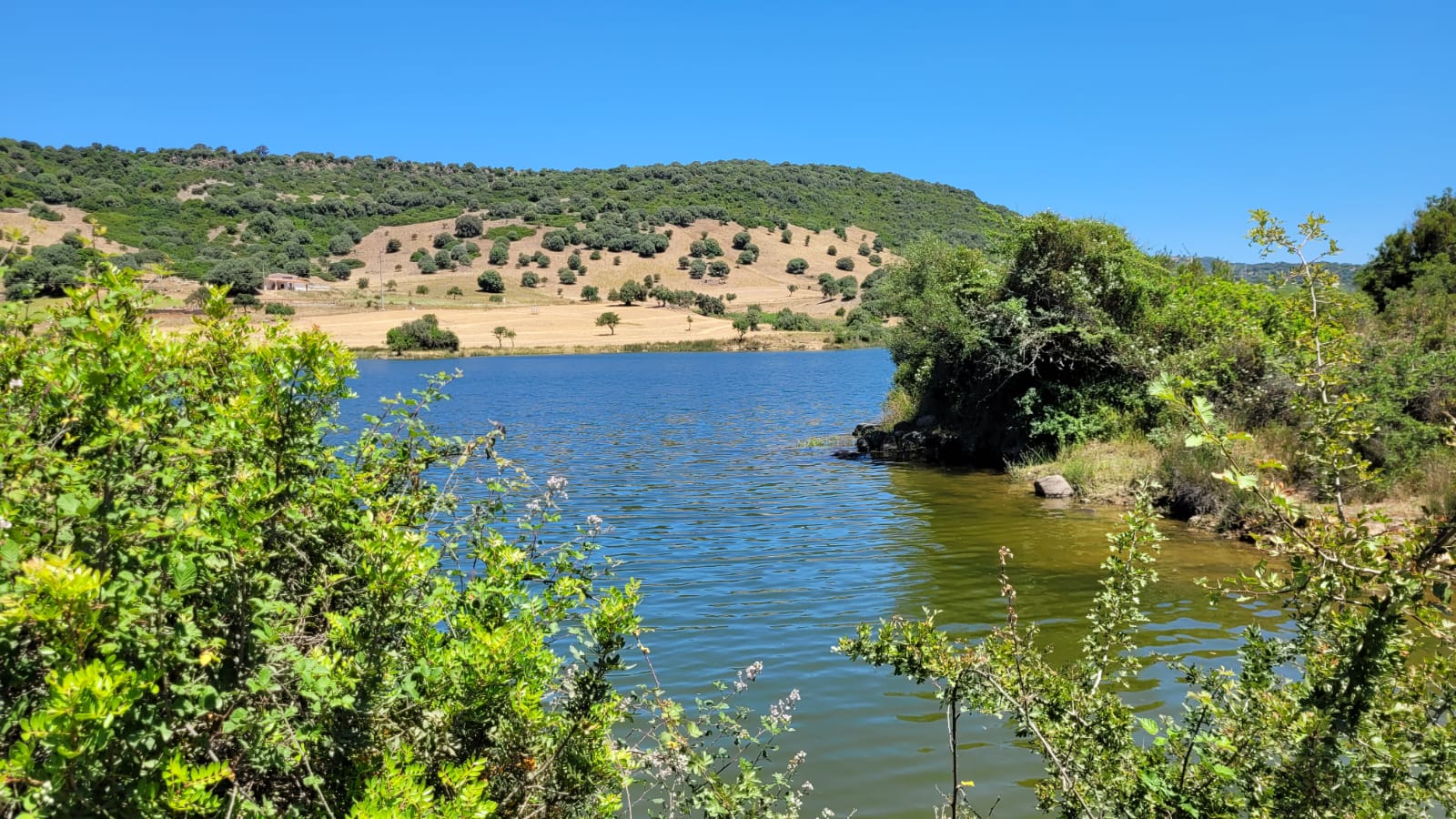 Morning of fishing at Lake Benzone

Lunch at the farmhouse
Walk through the streets of the town among murals and historic buildings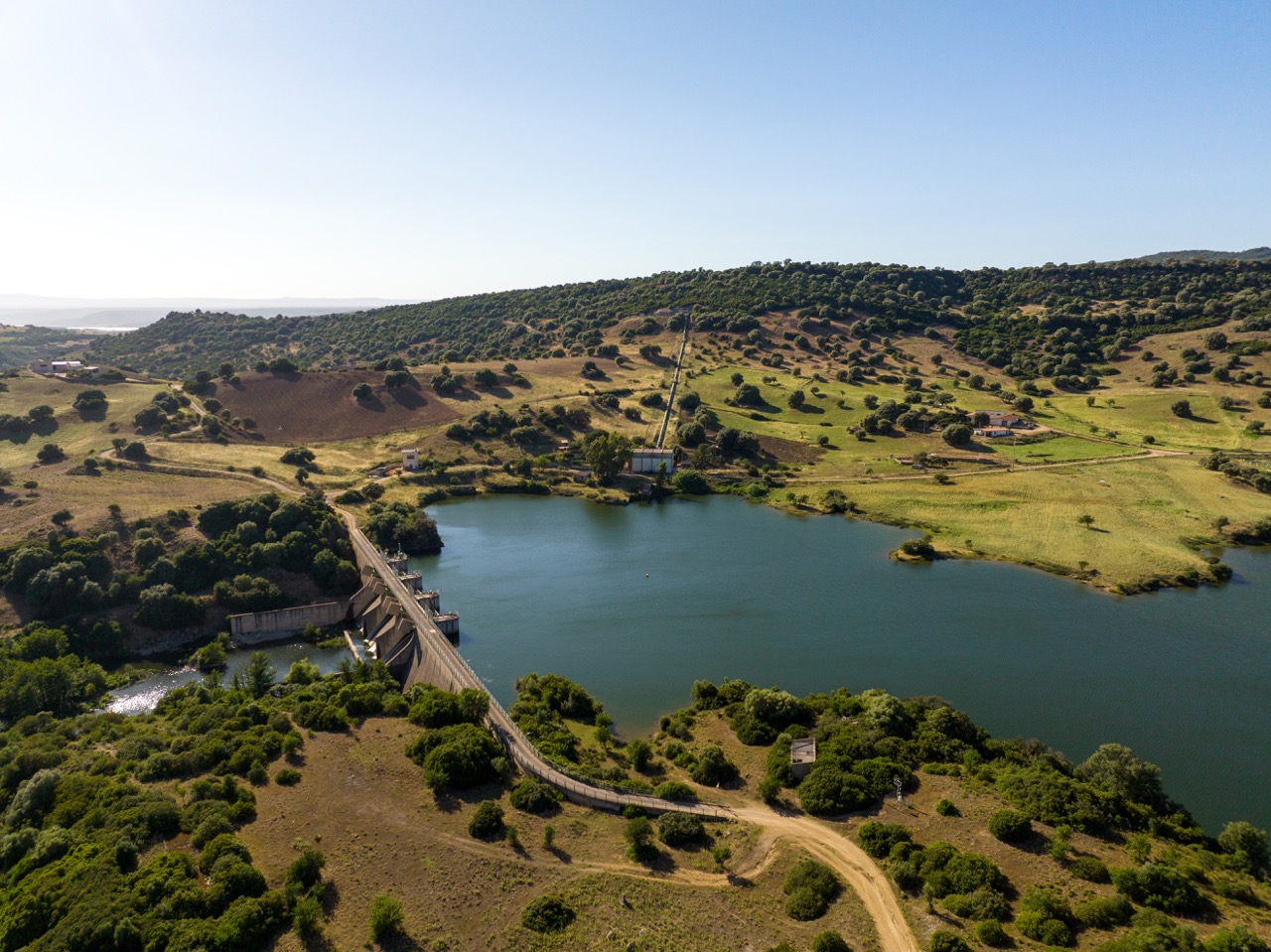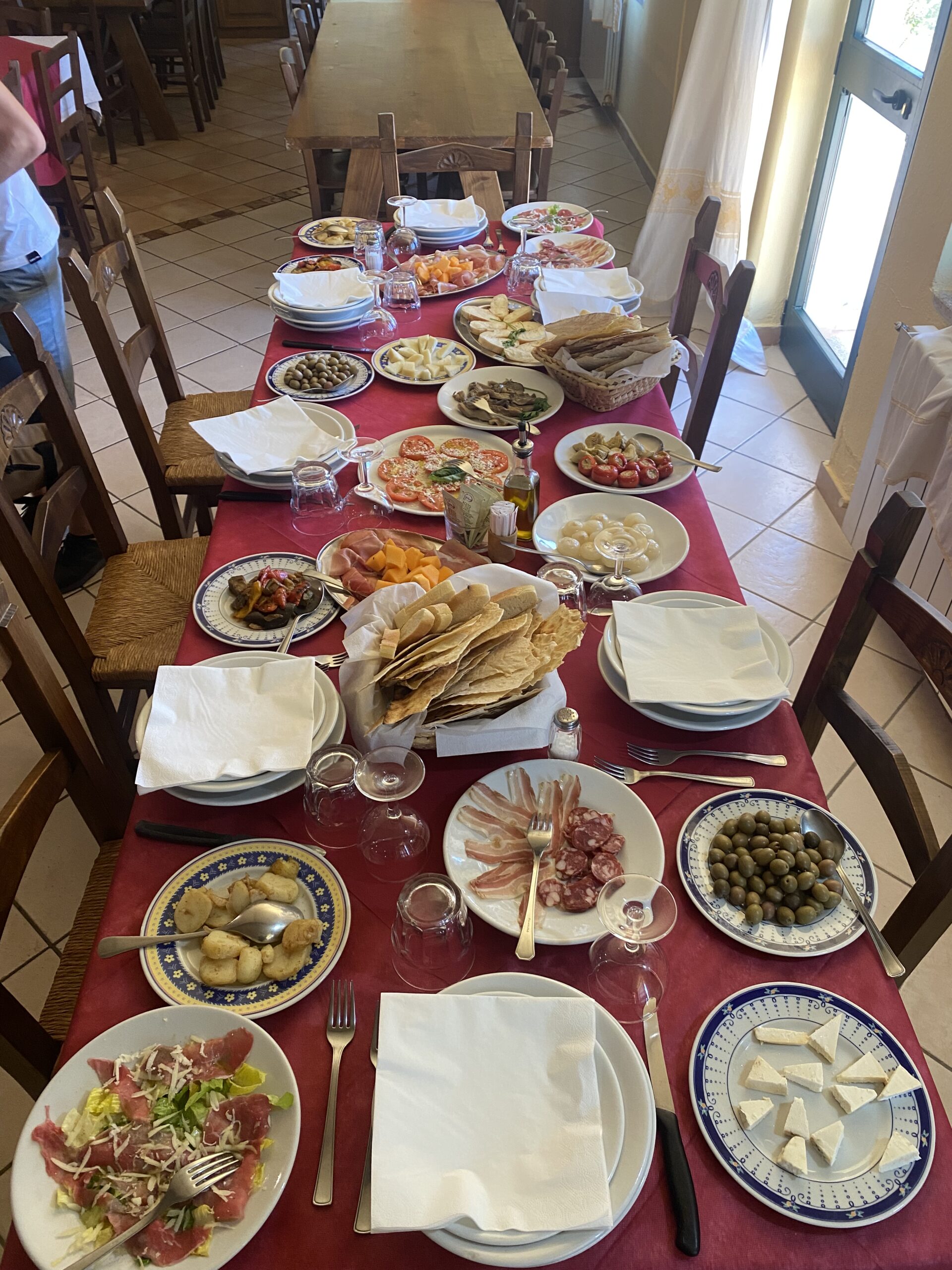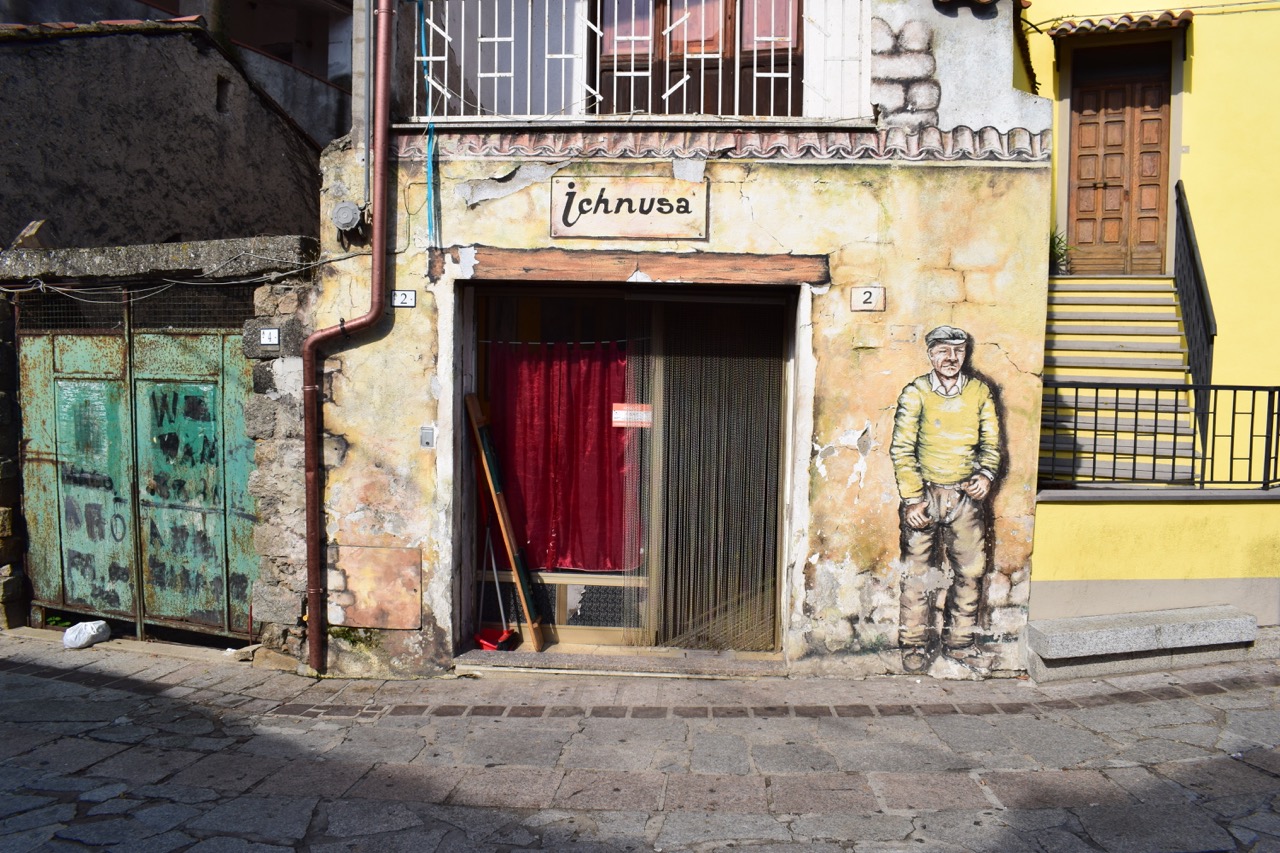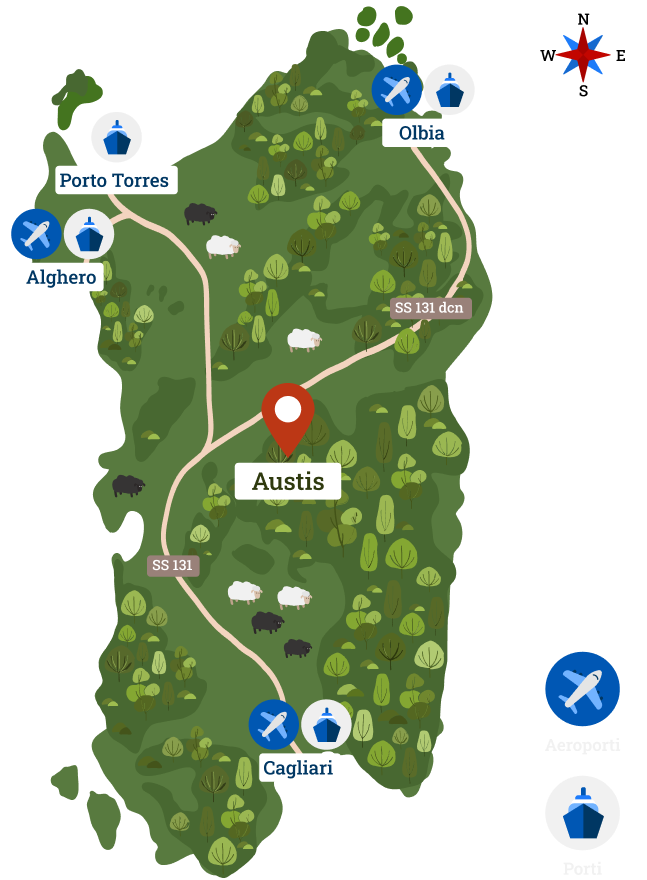 Come visit
Austis is located in the center of Sardinia about 90 minutes from the main airports and ports of the island.
The village is immersed in a beautiful area, where history is combined with archaic legends. Discover our traditions, genuine flavours, traditional clothes and our most beautiful monuments.
Come to Austis, natural Sardinia
Download map