The streets of the town of Austis are enriched by splendid murals created by Danilo Carta, Ferdinando Medda, Angelo Lai and other artists from all over Sardinia.
The murals tell the story of the town and have accompanied its social life over the years. Since the end of the 80s and 90s, the development of murals has also been favored through events involving middle school children, such as the "Boys of Hope" event.
One of the most loved murals in the area is the one located in the square and dedicated to the sculptor Elio Sanna which overlooks the main street of the town, Corso Vittorio Emanuele. Created in 1981 by the Serramanna artist Ferdinando Medda, it tells the story of the country and the phenomenon of emigration. At the center of the mural is Sa Crabarissa, which acts as a watershed between Sardinia, the land that A ustis' men left in the hands of women who, in the absence of their husbands, would have to take care of everything, and the factories of the industrial cities and of Europe where the men went in search of wealth.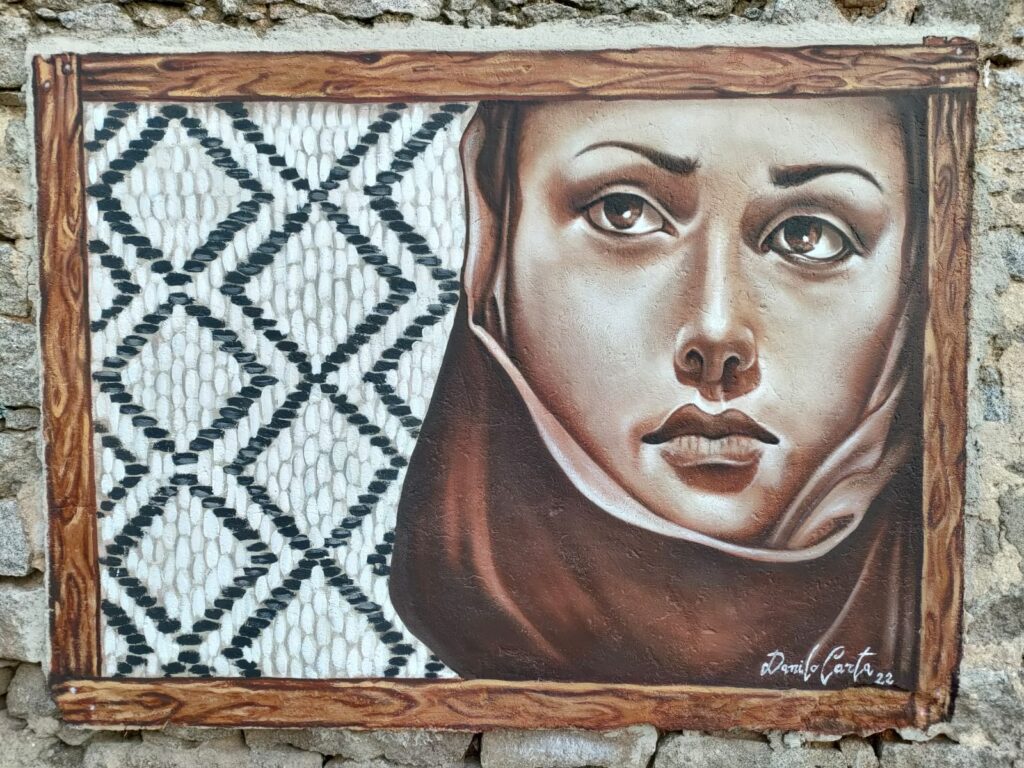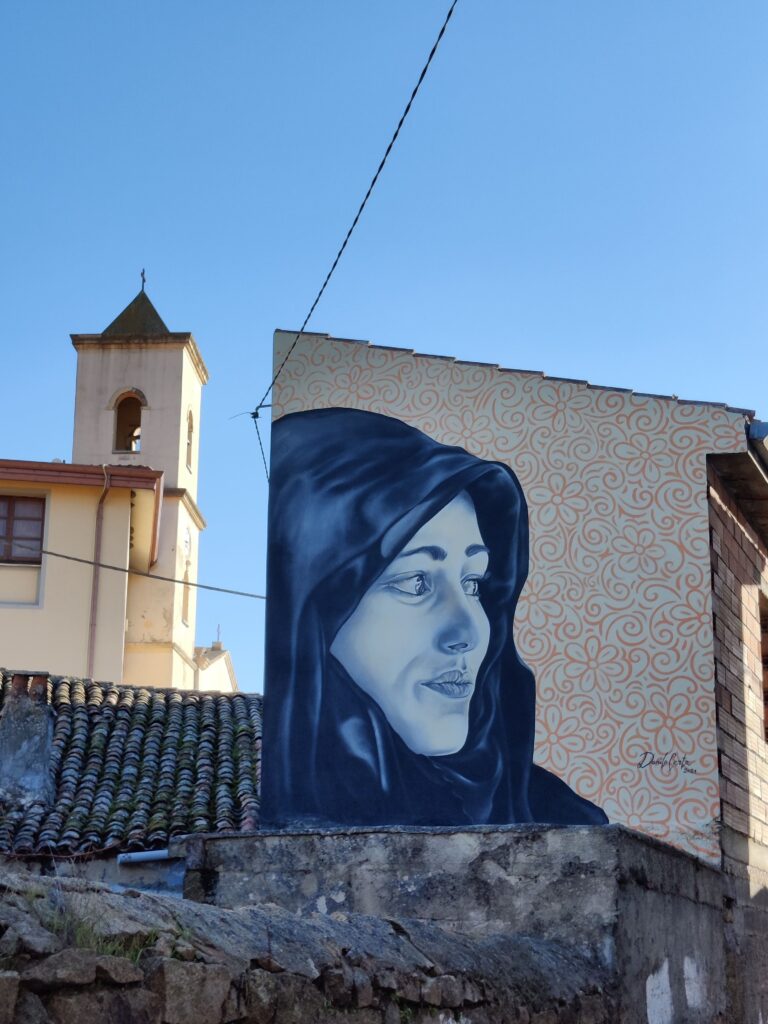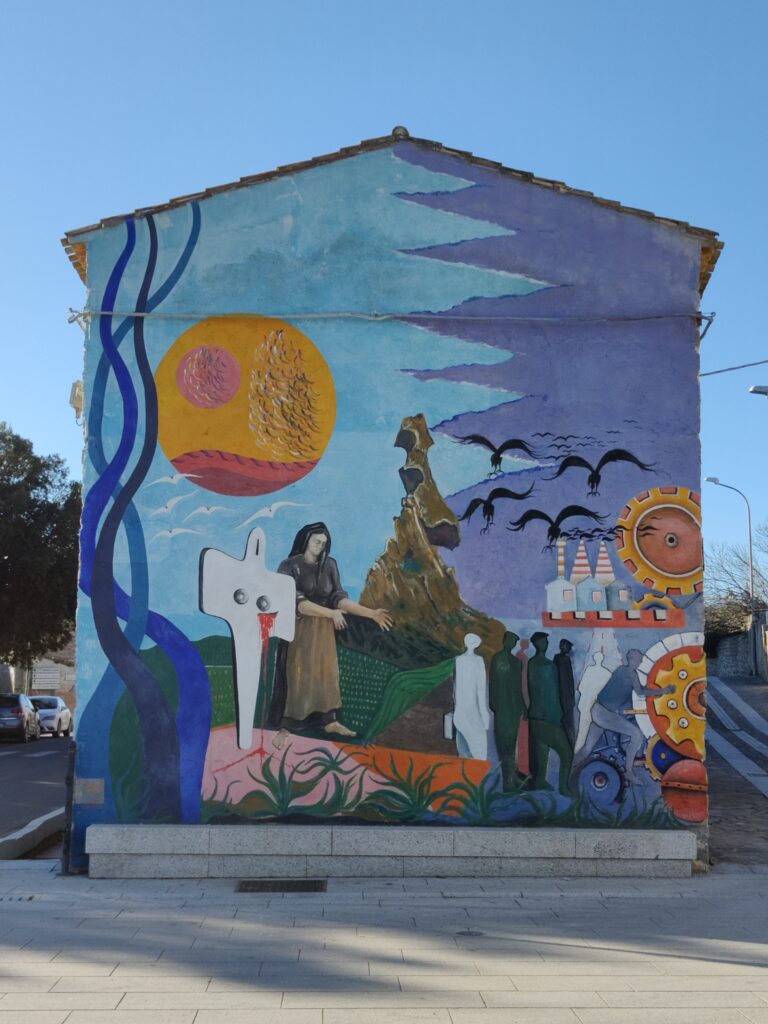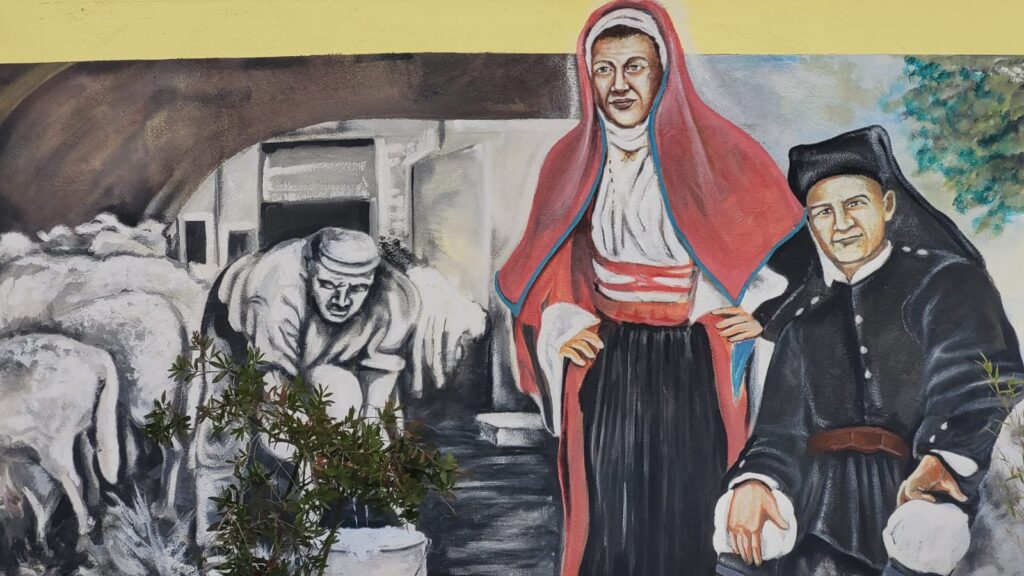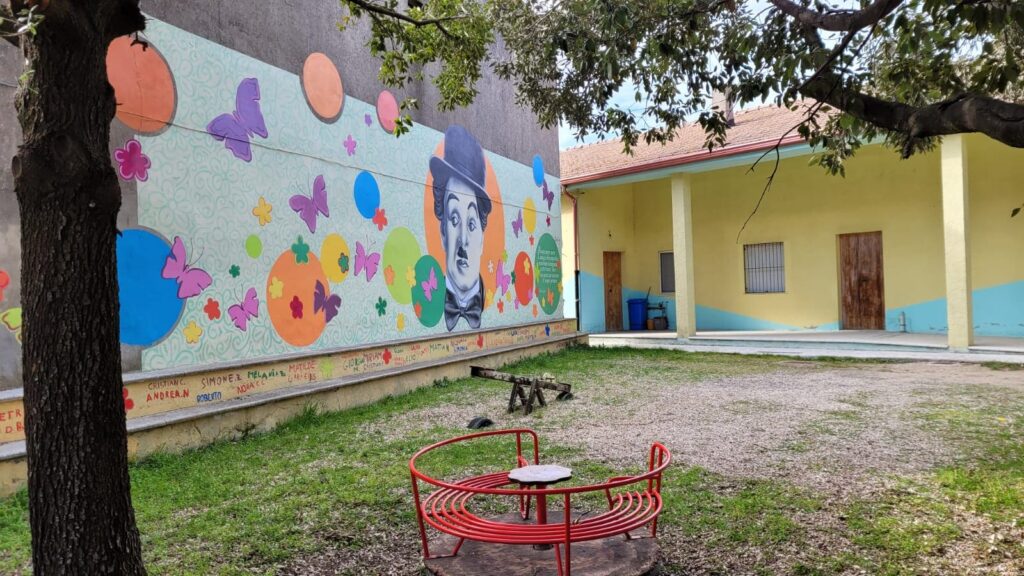 Danilo Carta is an important artist from Austis who, over the years, has been able to recount and enhance our village. His murals depict carnival masks, women dressed in traditional Sardinian costumes (both mourning and bridal), a group of inhabitants dressed with traditional dresses dancing and many other murals in which the agro-pastoral life of the town is represented. But Danilo, through his murals, also dealt with more global social issues such as world hunger and freedom.
The mural depicting an elderly lady who turns around is the work of Michela Casula and has a peculiarity that you will only be able to notice by looking at it up close. The skin of the lady is made entirely from newspaper articles and poems that speak of Austis or that have been written by people from Austis. This is a clear reference to the importance that poetic songs have always had in Austis. In fact, until the early 2000s, popular poetry was celebrated with the "Frores de Monte" event, a poetic-singing event that had the aim of enhancing this singular literary genre.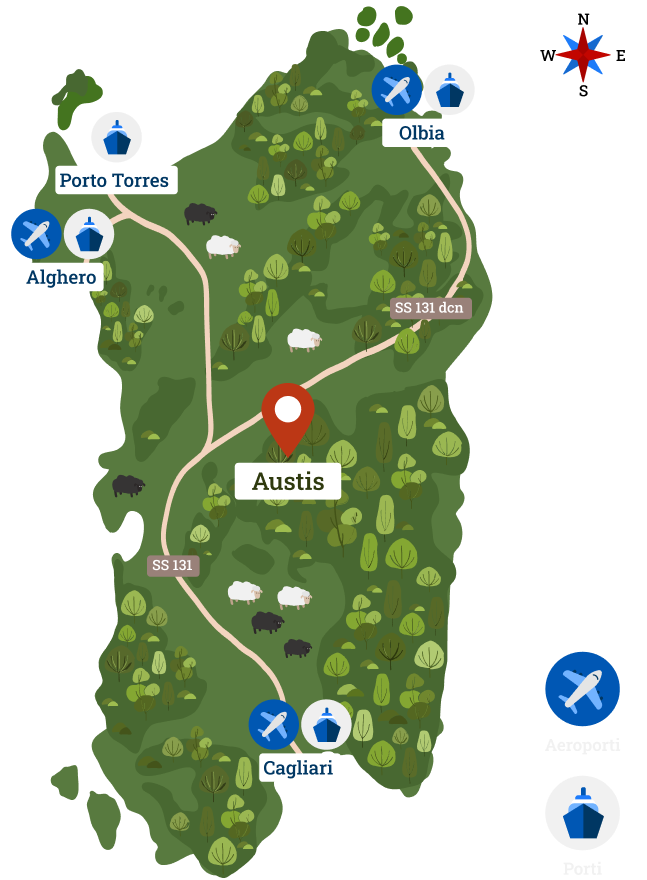 Come visit
Austis is located in the center of Sardinia about 90 minutes from the main airports and ports of the island.
The village is immersed in a beautiful area, where history is combined with archaic legends. Discover our traditions, genuine flavours, traditional clothes and our most beautiful monuments.
Come to Austis, natural Sardinia
Download map