Su Carrasecare Austesu is the carnival of Austis and is usually celebrated every year in February or March.
During the days of the carnival Austis comes alive with fun, music and delicious scents. The days are characterized by the parade of Sos Colonganos, the traditional Carnival masks that walk through the town hitting the figure of S'Urtzu and hopping, emit dark and atavistic sounds due to the bones it carries on its back. Other carnival masks typical of the island usually parade with them.
During these days, great space is also given to Sardinian dances and music, to activities dedicated to children such as the parade and the pentolaccia (piñata) and obviously to moments of conviviality characterized by the typical sweets of the Sardinian carnival such as the zippole.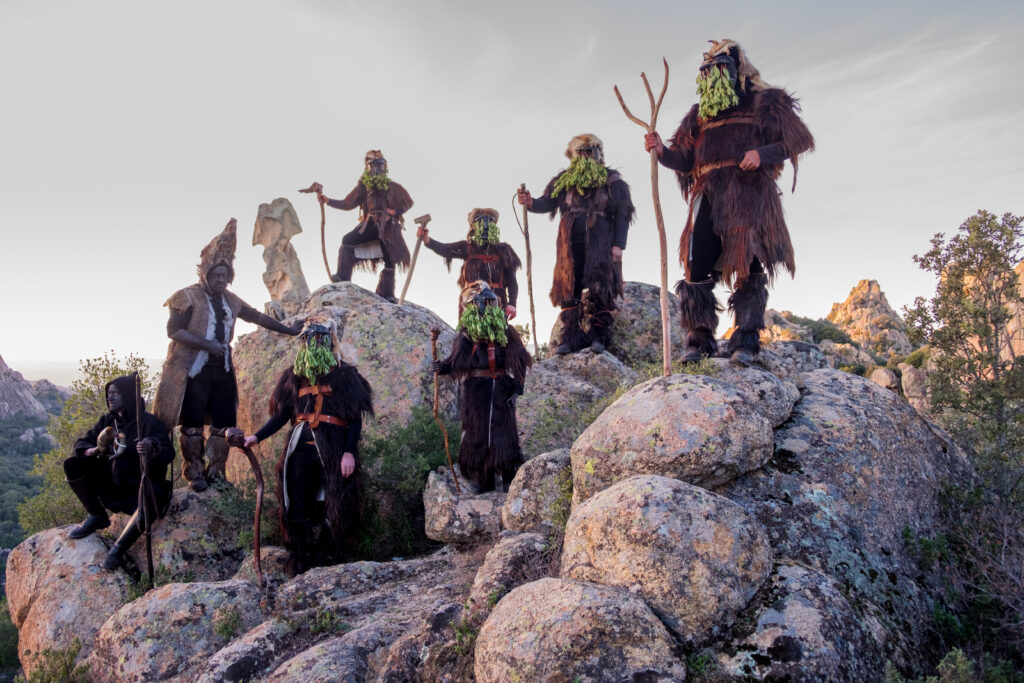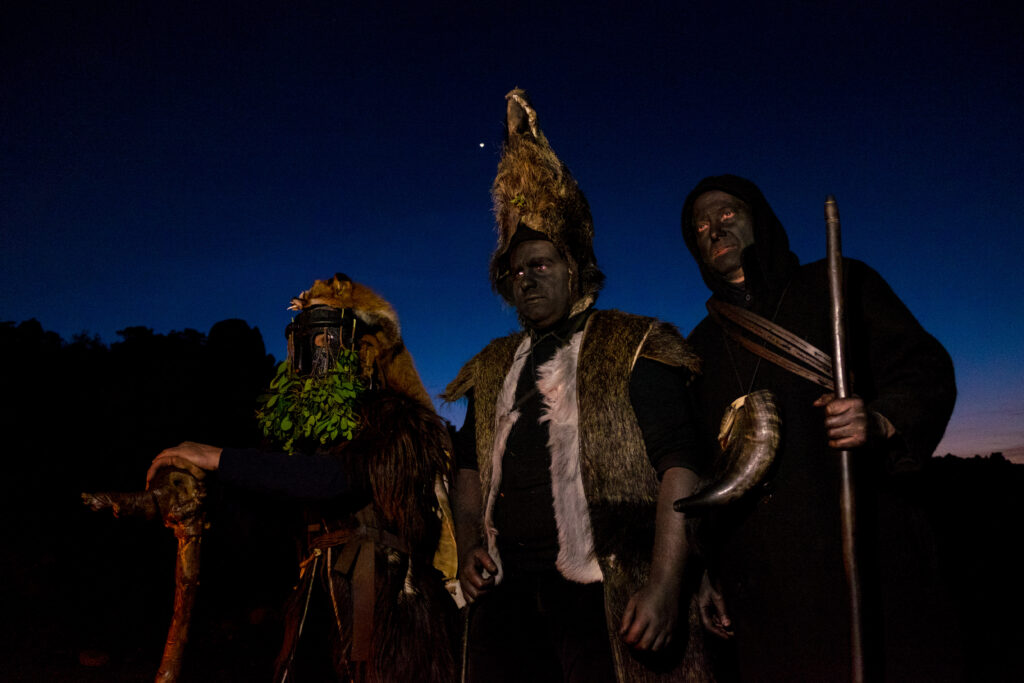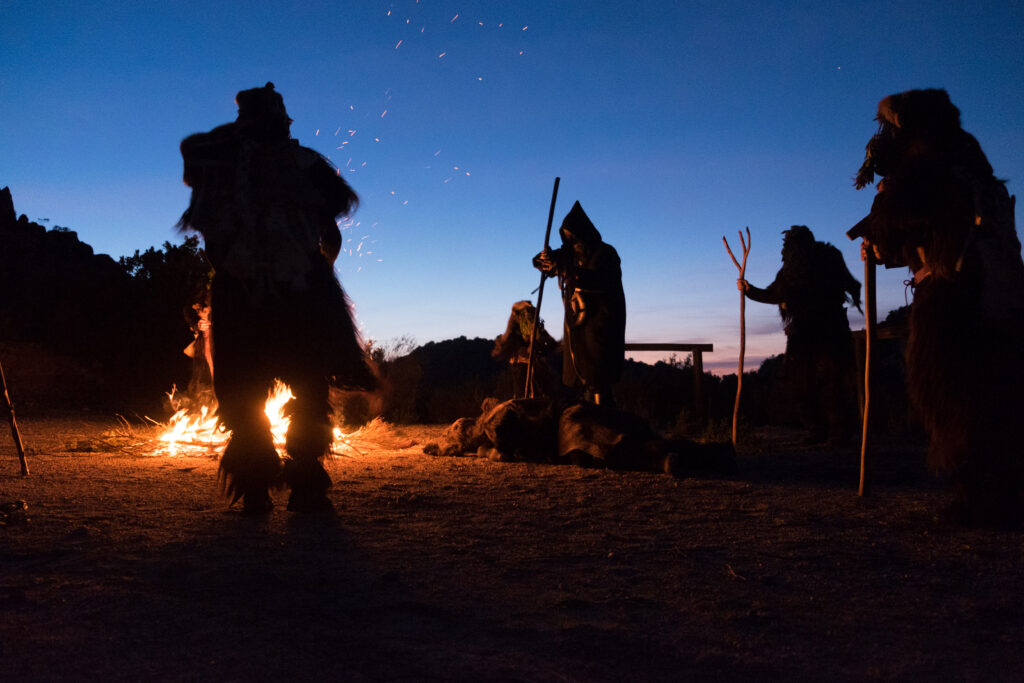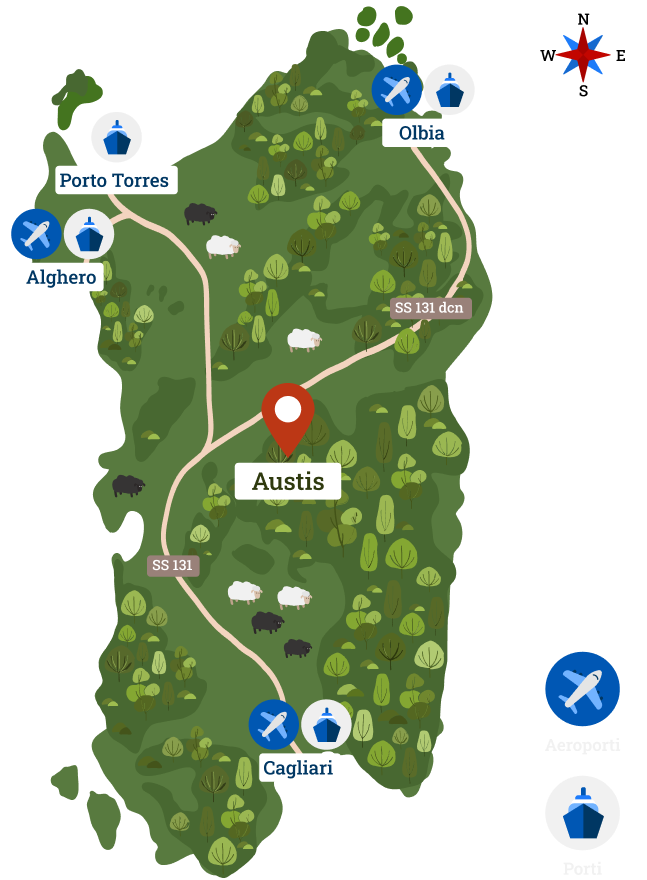 Come visit
Austis is located in the center of Sardinia about 90 minutes from the main airports and ports of the island.
The village is immersed in a beautiful area, where history is combined with archaic legends. Discover our traditions, genuine flavours, traditional clothes and our most beautiful monuments.
Come to Austis, natural Sardinia
Download map