Su Nou Orruendeche, literally 'the knot about to fall', is located in the wooded area of ​​Ghea. It is a sequence of two granite boulders superimposed on each other and facing nature that offer wonderful views of the greenery and the two lakes that are the symbol of this area, Lake Benzone and Lake Omodeo. The peculiarity of Su Nou Orruendeche is that it is possible to visit its interior thanks to a passage at its base which leads to a real natural room from which you can admire the whole valley. When the sun sets, the rocks and the surrounding nature turn red, making the place even more mystical and calling the visitor to silent contemplation.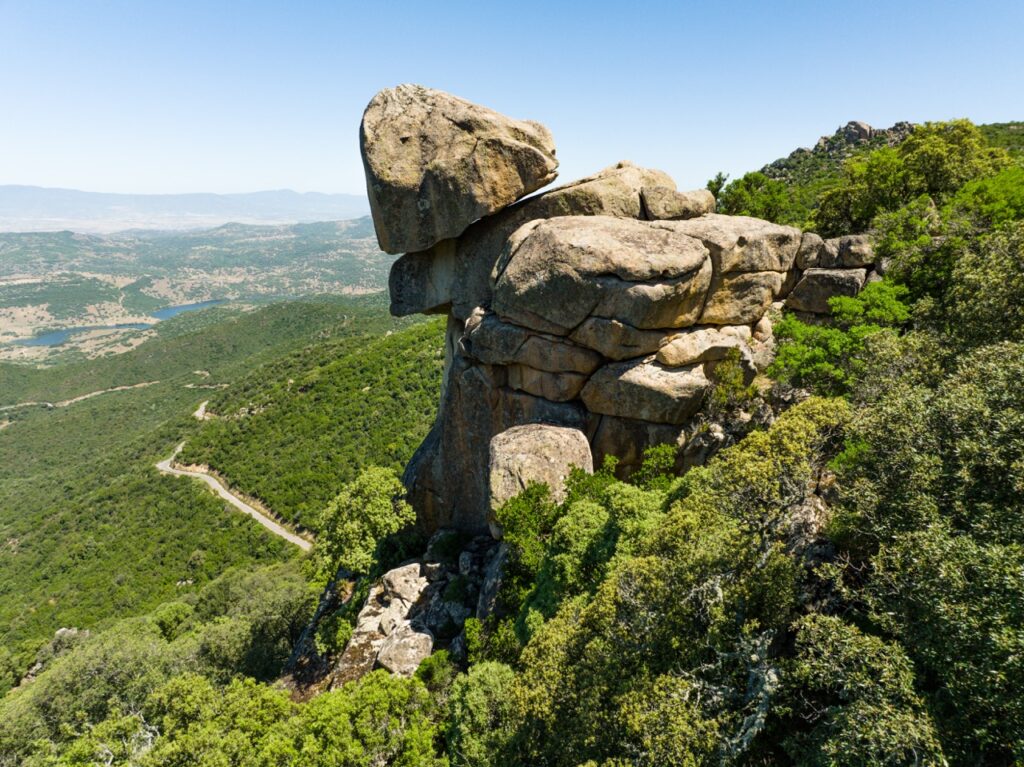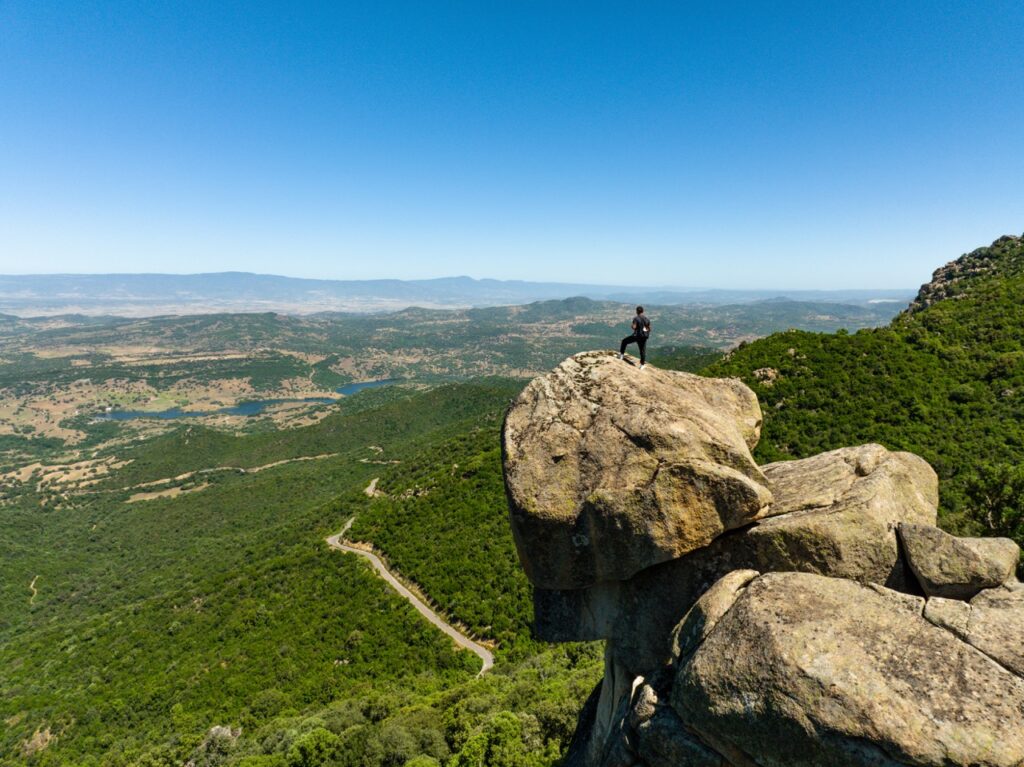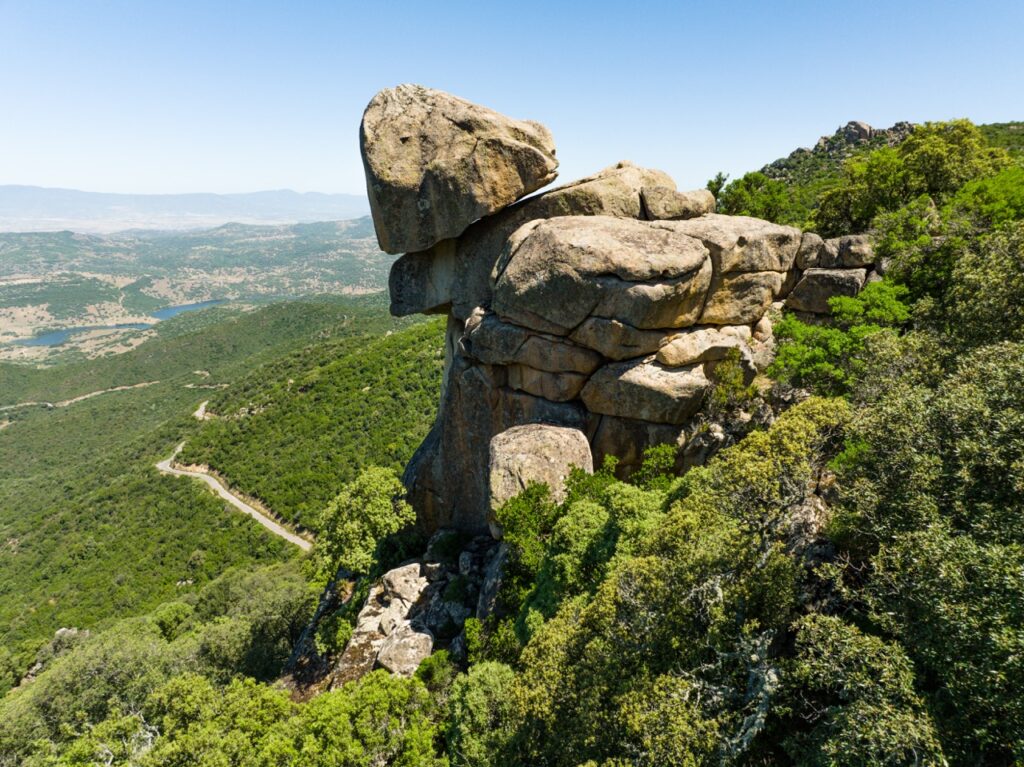 How to get to Su Nou Orruendeche
From the center of the town of Austis you have to turn onto Via Lazio and continue following the signs up to a small clearing in the middle of nature. There you can park your car and start the downhill walk to the rock. IThe path is fairly short but has some stretches of rock to climb over. During the descent you will first come across Sa Conca de Oppiane and then, continuing for a few minutes, you will finally arrive at Su Nou Orruendeche. Once you arrive in front of the rock, continuing on the path at its feet, it is possible to enter the natural terrace created by the wind.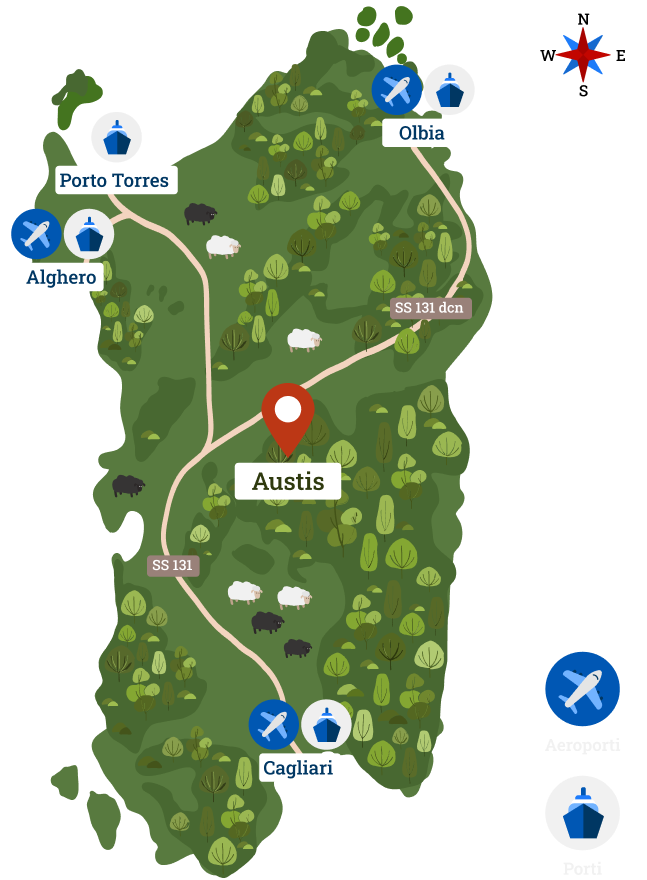 Come visit
Austis is located in the center of Sardinia about 90 minutes from the main airports and ports of the island.
The village is immersed in a beautiful area, where history is combined with archaic legends. Discover our traditions, genuine flavours, traditional clothes and our most beautiful monuments.
Come to Austis, natural Sardinia
Download map