Her fame precedes her. Sa Crabarissa is a granite rock over 50 meters high that looks like a woman dressed in a traditional Sardinian costume. Because of its shape, the legend says that this rock is actually a woman from Cabras, a village downstream in the Campidano, petrified by the pain of having lost the love of a man from Austis.
Getting to Sa Crabarissa is not complicated but to see it well with the naked eye it is necessary to go very close to the rock, since it is located in the center of a natural basin. In addition to the view of Sa Crabarissa, what strikes the travelers who visit it are the scent of the helichrysum and wild lavender that grow in the area, the hundreds of rocks of the most diverse shapes found in the surroundings and the incredible concentration of colorful butterflies that fly and make the place even more magical.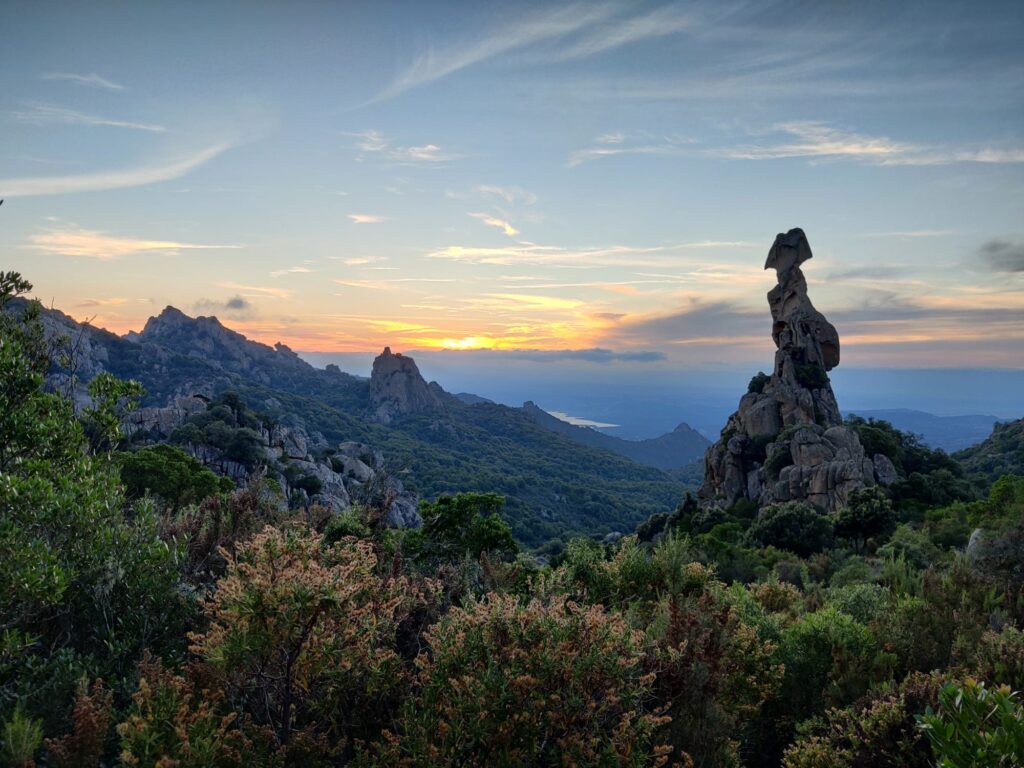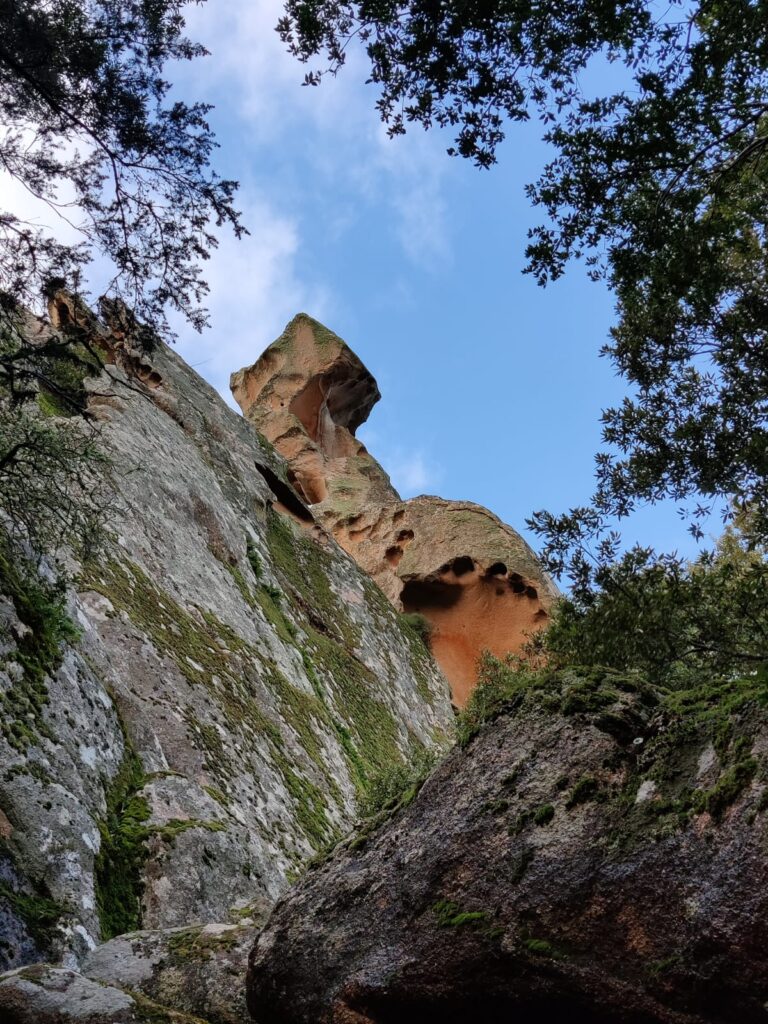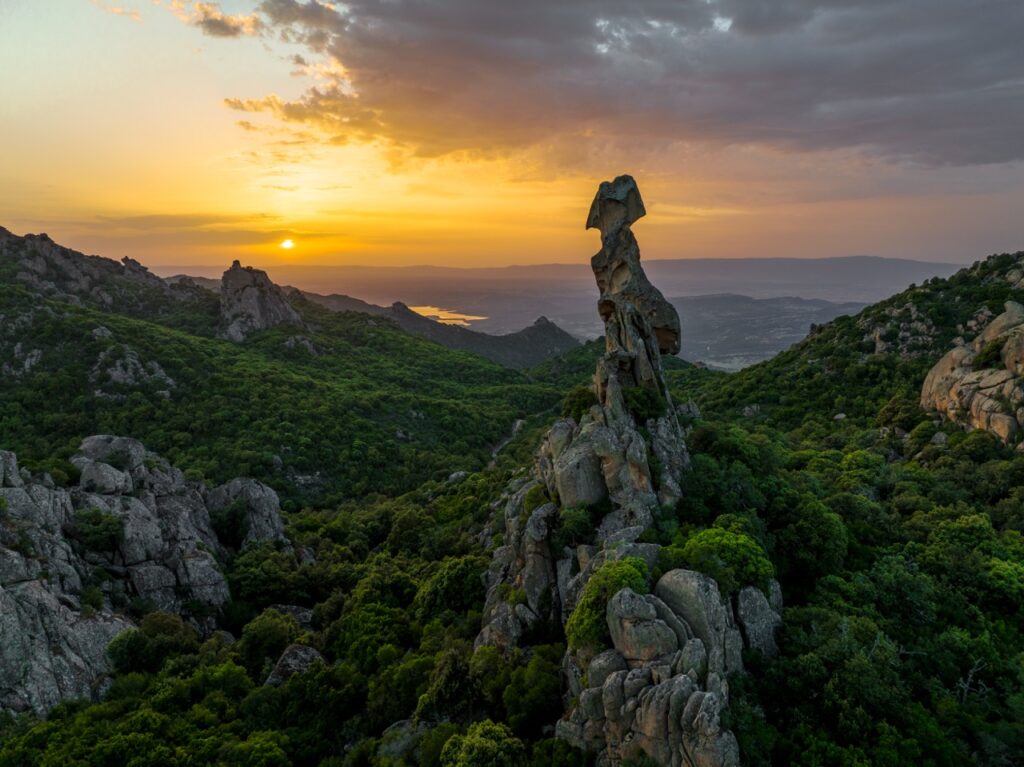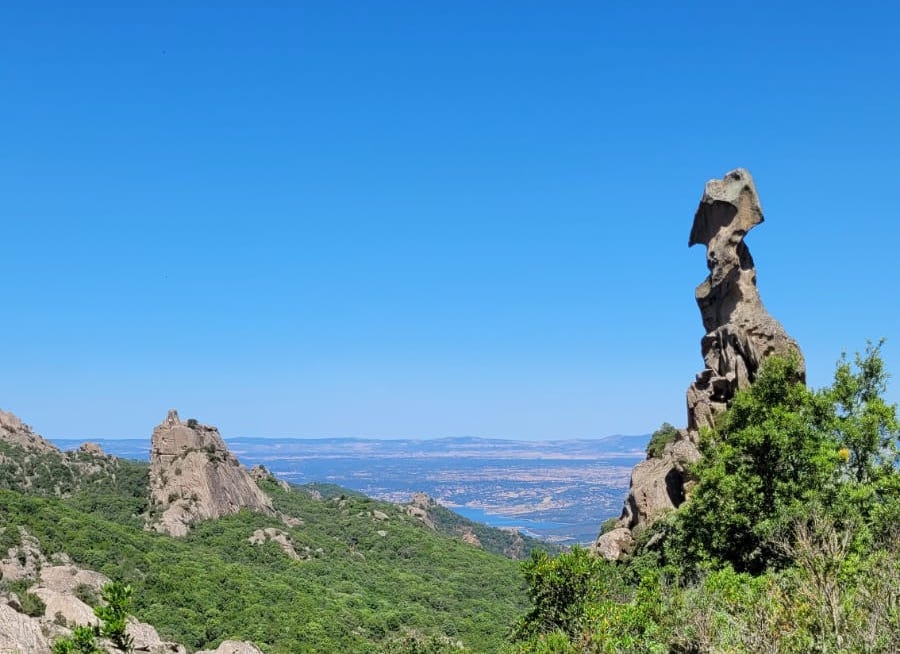 How to get to Sa Crabarissa
From the center of the town of Austis, just follow the signs that lead to a dirt road that ends in a large clearing where you can park your car. From here, with a walk of about 1 kilometer, you will get right to Sa Crabarissa. Alternatively, those who are more sporty and want to completely immerse themselves in the nature of Austis can reach it by taking a bike or e-bike excursion starting from the center of the town.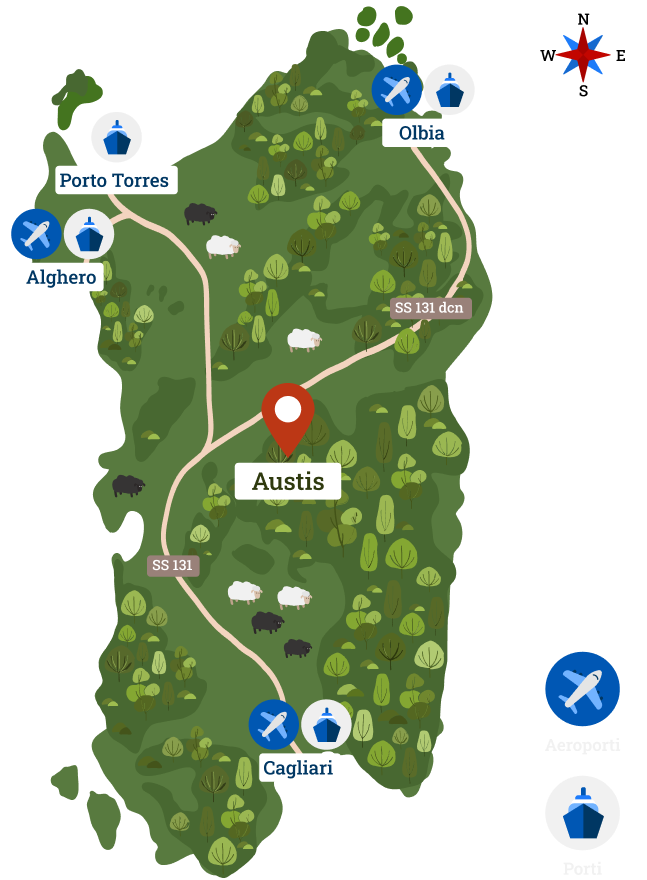 Come visit
Austis is located in the center of Sardinia about 90 minutes from the main airports and ports of the island.
The village is immersed in a beautiful area, where history is combined with archaic legends. Discover our traditions, genuine flavours, traditional clothes and our most beautiful monuments.
Come to Austis, natural Sardinia
Download map