Austis is the land of monumental rocks, rocks which over the years have taken on unusual and unique shapes and forms thanks to atmospheric agents. Among these are Su Nou Pertuntu, a rock with a hole at its centre, Sa Conca de Su Cannizzu, a massif about 10 meters high that resembles an eagle and Sa Conca de Oppianne, a hollow rock from which to admire a splendid landscape but also pass a truly wild night of camping.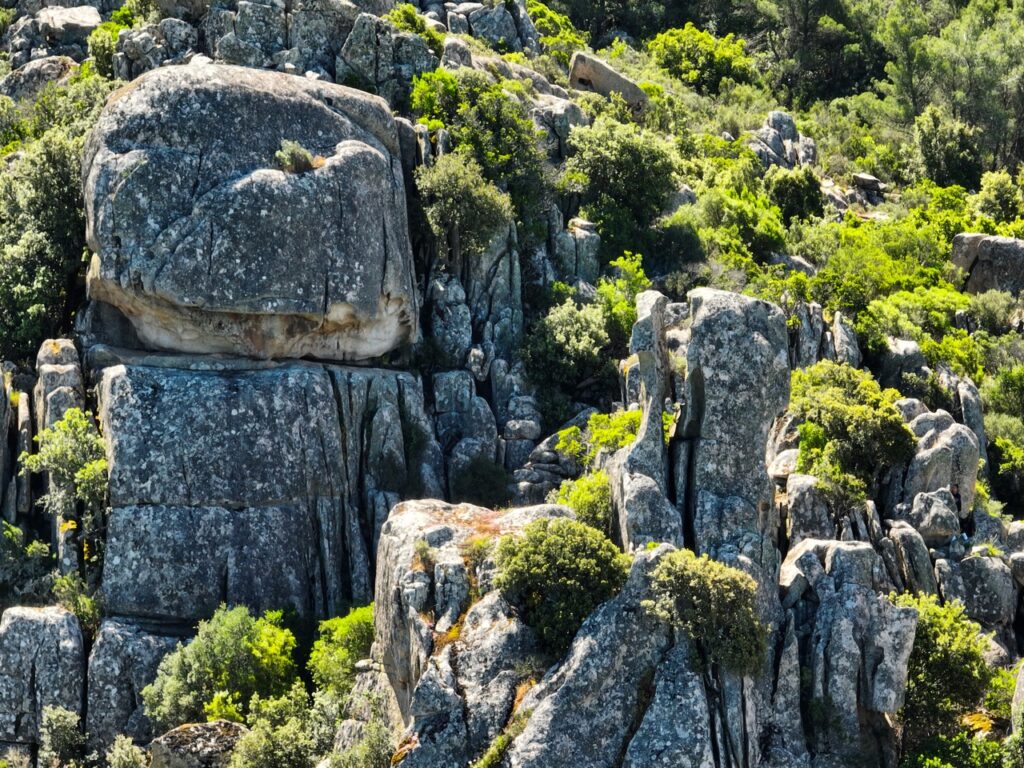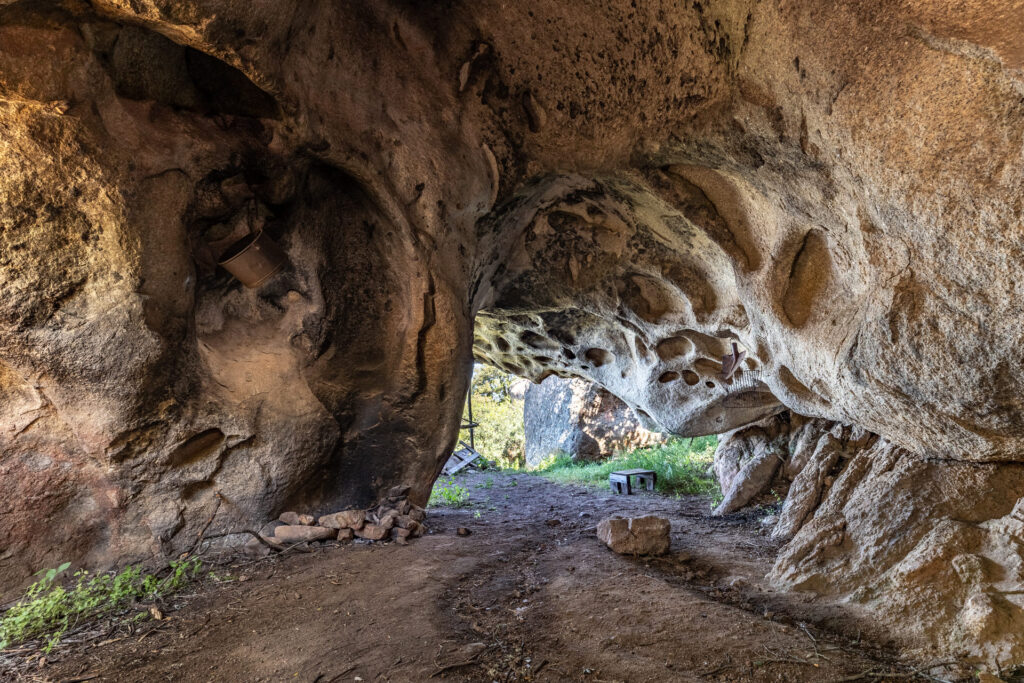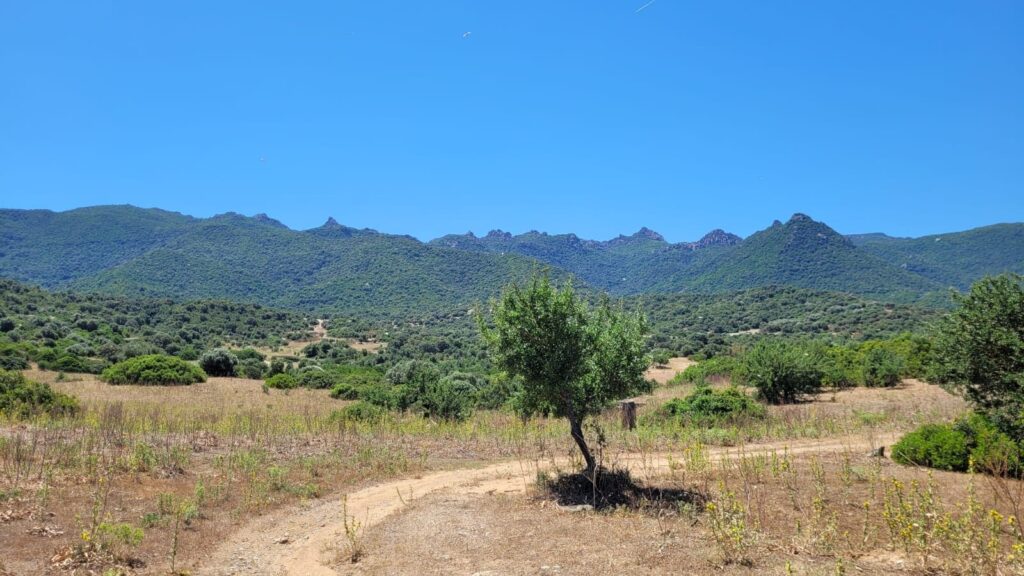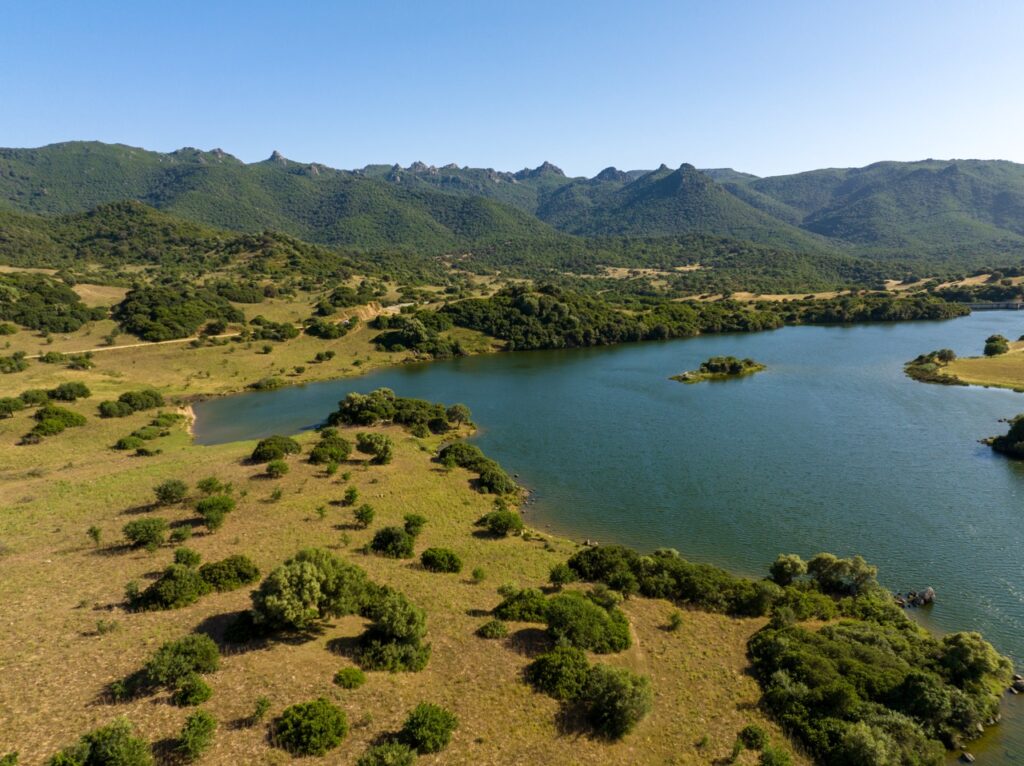 The landscape of Austis, however, is not made of rocks alone; another natural place full of charm and mystery is the virgin forest of Tannoro, custodian of the fascinating legend of Sa Maschinganna. It is a beautiful pristine forest and can only be traveled on foot through rugged paths in the middle of the woods. From here you can also reach the wonderful S'Erriu di Tannoro waterfall.
Going downstream, on the border with Olzai and Teti, you come across Lake Benzone, an artificial lake fed by the Taloro river and built in the 1960s. The lake is an important source of energy supply for the whole area with an almost non-existent environmental impact and is also the habitat of some freshwater fish such as carp and trout. In this lake bathing is prohibited while sport fishing is allowed.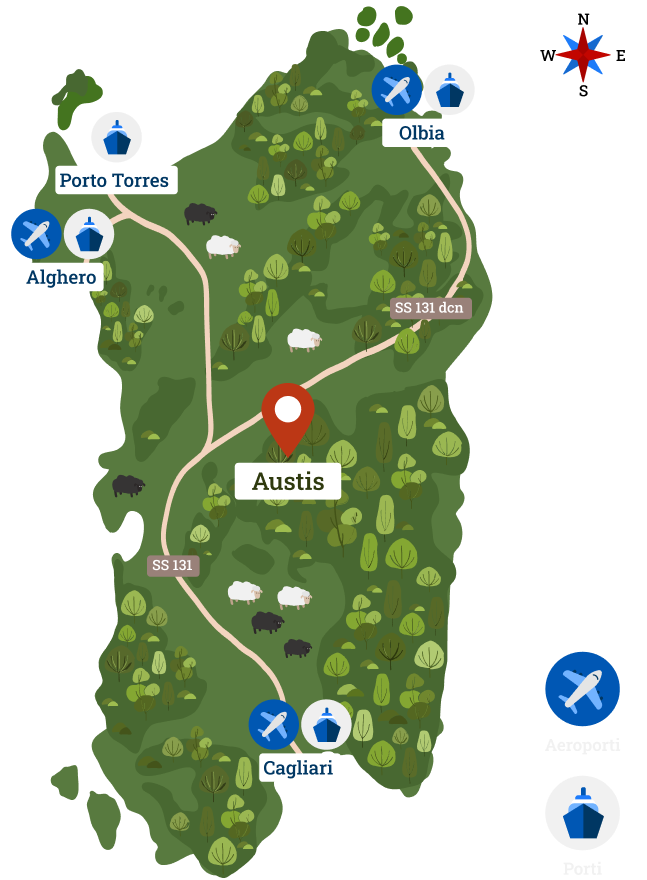 Come visit
Austis is located in the center of Sardinia about 90 minutes from the main airports and ports of the island.
The village is immersed in a beautiful area, where history is combined with archaic legends. Discover our traditions, genuine flavours, traditional clothes and our most beautiful monuments.
Come to Austis, natural Sardinia
Download map