The Church of Sant'Antonio from Padova was built in 1664 by the spouses Grissante Satta and Giovanna Maria Dessì on the plateau of "Sa Sedda de Basilocu".
The sanctuary is formed by the main unit, i.e. the church itself, and by small lodgings for pilgrims, in the Sardinian language the 'muristenes', arranged in a semicircle to delimit the church. The religious building is structured in a single central nave and the presbytery, raised by two steps, houses an eighteenth-century wooden altar. The walls are in stone, the facade is very simple and made with blocks of granite. The church is topped by a bell tower.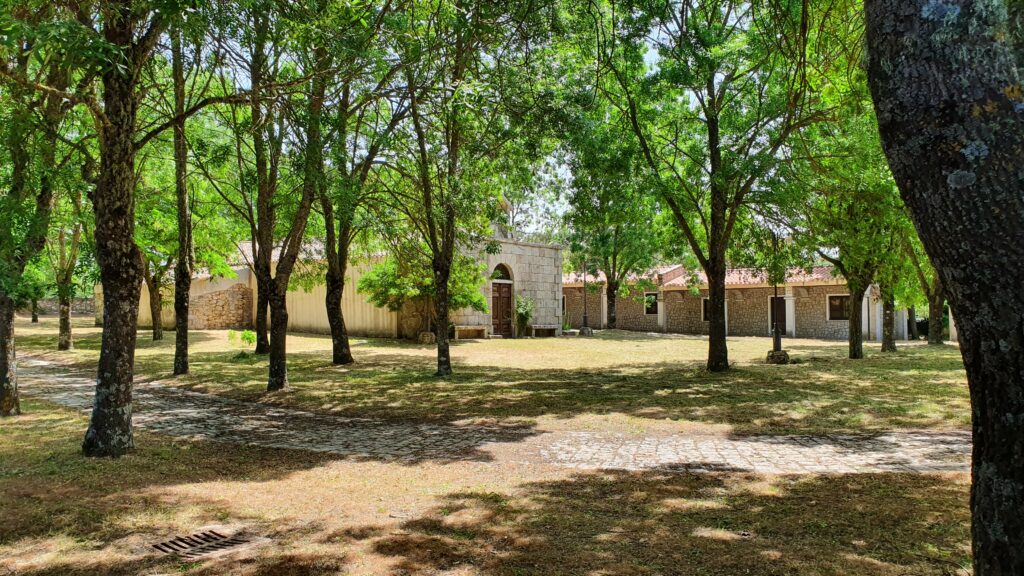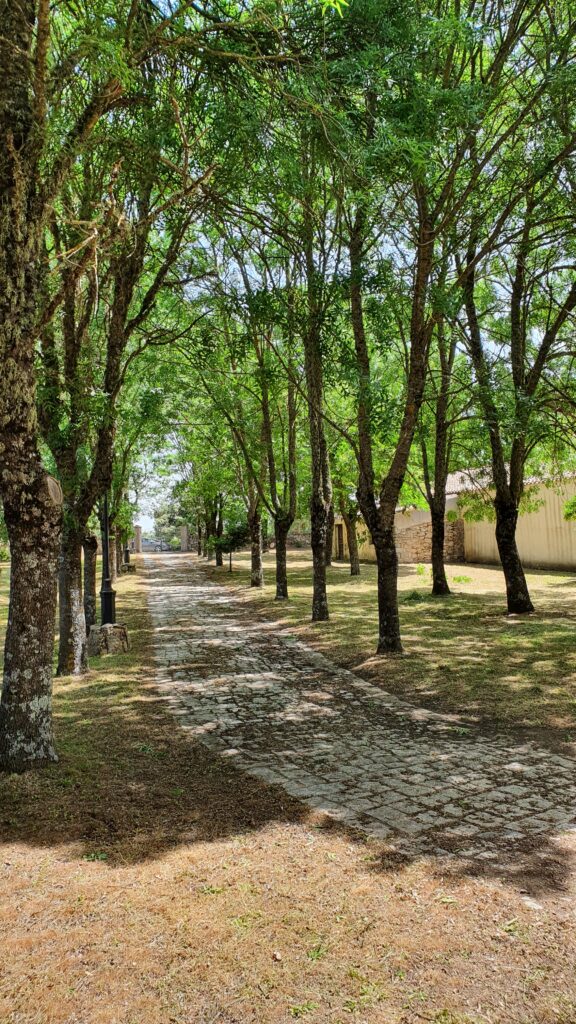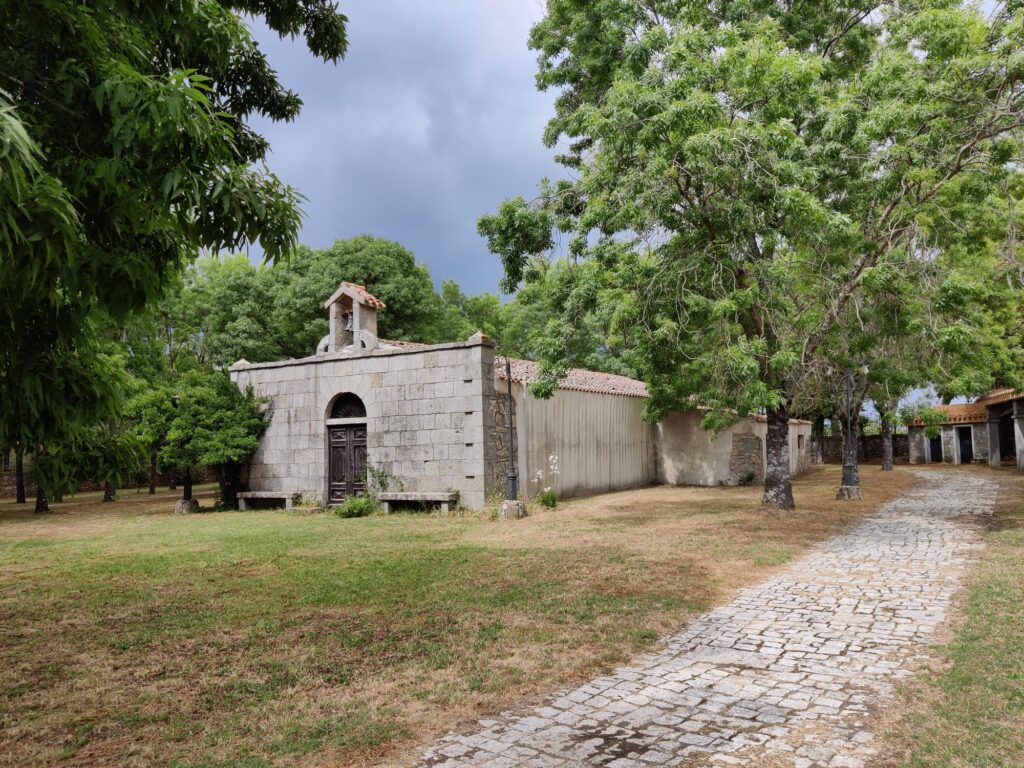 The Festa di Sant'Antonio and 'su camminu de Santu Antoni'
The sanctuary has always held great importance throughout Austis' existence, especially on the occasion of the festivity dedicated to the Saint.
Nowadays the sanctuary can be reached via an asphalted road, however in more remote times the only viable route was a dirt road which, cutting through the green pastures, reached the stream at the foot of the Arelò plain and then climbed up into the rocky landscape of "Locortei". The road has now been restored and given the name of the path of Sant'Antonio, in Sardinian "su camminu de Santu Antoni". In ancient times, and until the 1950s, the journey was done on the back of a donkey, on foot and in some places even on one's knees as penance and redemption towards the Saint.
The Festa di Sant'Antonio da Padova was also the moment in which couples officially presented themselves to society and made their first "public" outing.
On the occasion of the celebrations, people stayed in the sanctuary for nine days to pray and celebrate with dances and traditional music. A mass and a procession consisting of 3 laps on foot and on horseback around the sanctuary, were held on the exact day of the anniversary. Until the mid-nineteenth century, the festival was held on June 13, as per the calendar, but then it was moved to the third Sunday of September to ensure that shepherds and farmers could participate in the celebrations without the work impediments that brought them to the Ghea valley in June.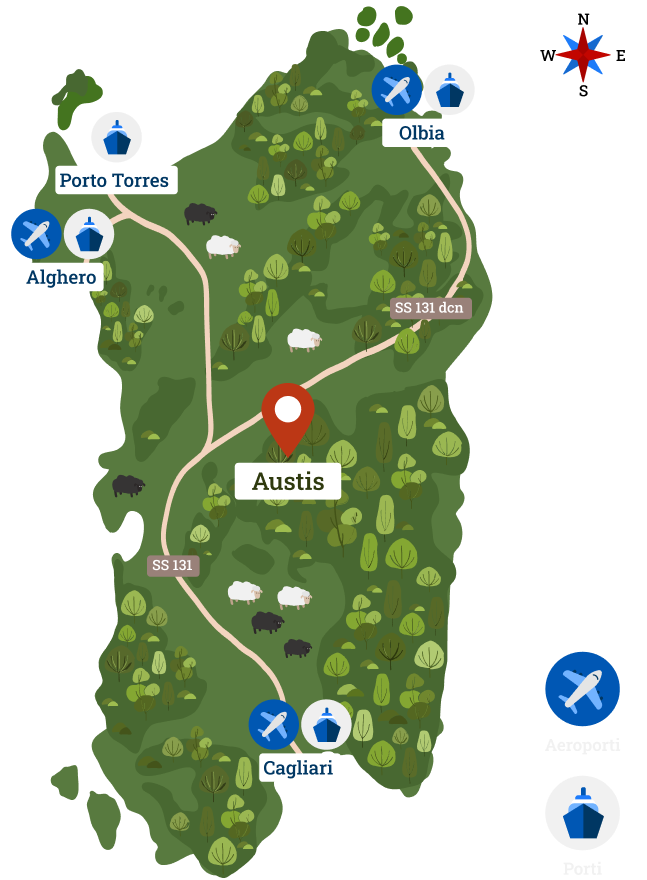 Come visit
Austis is located in the center of Sardinia about 90 minutes from the main airports and ports of the island.
The village is immersed in a beautiful area, where history is combined with archaic legends. Discover our traditions, genuine flavours, traditional clothes and our most beautiful monuments.
Come to Austis, natural Sardinia
Download map