Monumental rocks, murals that tell the identity of the area and lots of nature. These are the things you will discover on an Austis bike tour.
In our town, every attraction can be reached by bicycle. Rent your bike or ebike and get to know our village with a ride through the streets of the town and retrace its history and traditions while admiring all the murals that embellish our walls. Go as far as the ancient rural sanctuary of Sant'Antonio da Padova, a church from 1669 that has always played a role of great importance for our community. From here, you must not miss the spectacular view that opens onto the entire surrounding landscape; on clear days you could even see the peaks of Monte Arci in the province of Oristano.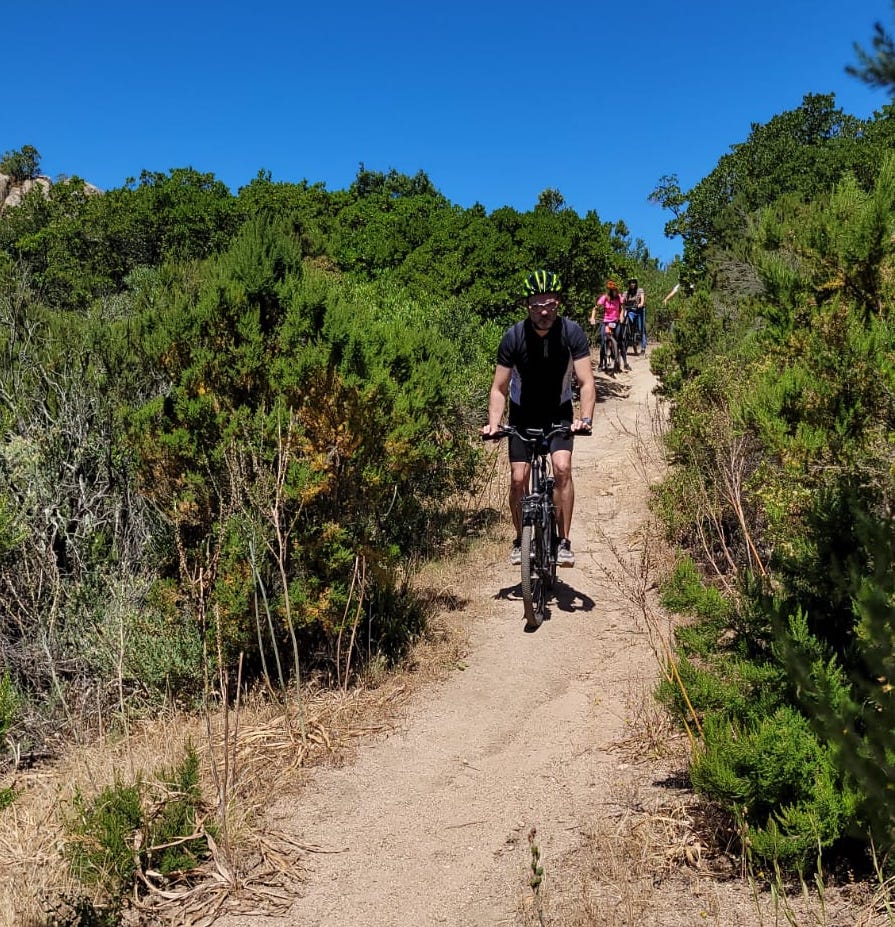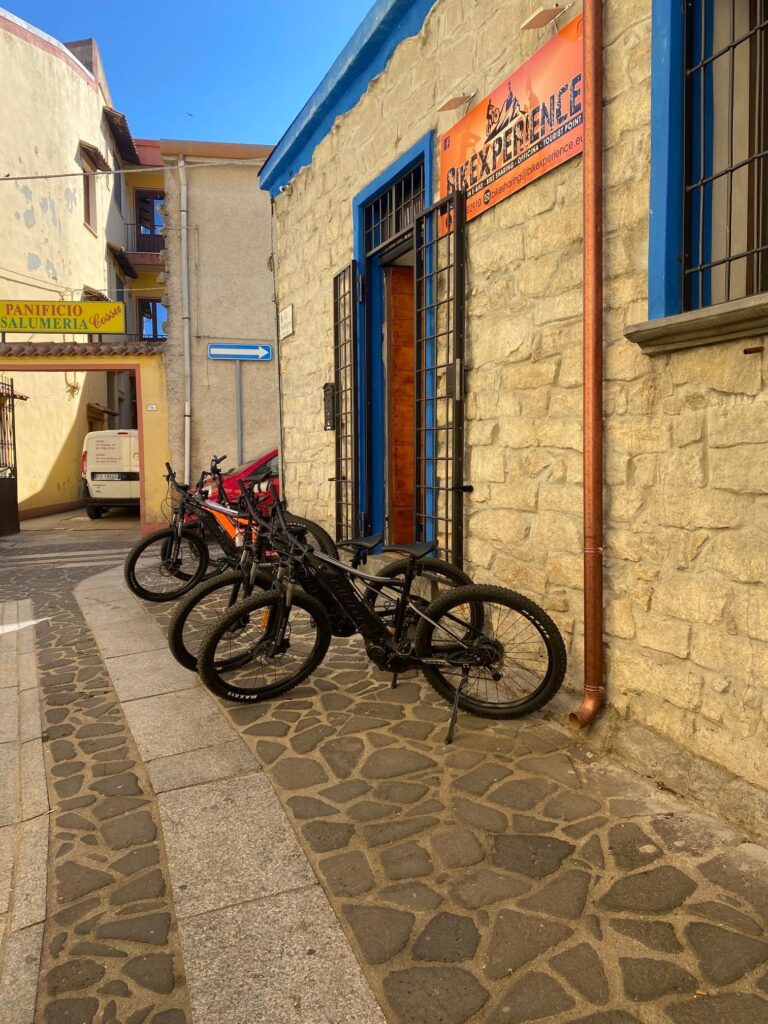 Our town is also immersed in nature so feel free to set out to discover our town starting from it. The most famous route is the one that leads to Sa Crabarissa, a natural granite monument guardian of an epic legend. For a more adrenaline-pumping adventure go to Su Nou Orruendenche, the "balancing rock" suspended in the greenery. The route is a little longer and more bumpy, but the view from this rock is worth every effort.
The town's natural heritage doesn't end there,as Austis is dotted with very beautiful paths and cycling trails that always lead to unique places. Any names? Sa Conca de Opianne, Sa Conca de su Cannizzu, Su Nou Pertuntu and Lake Benzone.
In short, as you will have understood, a bike excursion in Austis is an immersion in the heart of the most authentic part of Sardinia. Come and find out for yourself!
To rent an ebike and find out about the best routes, contact Bike Experience.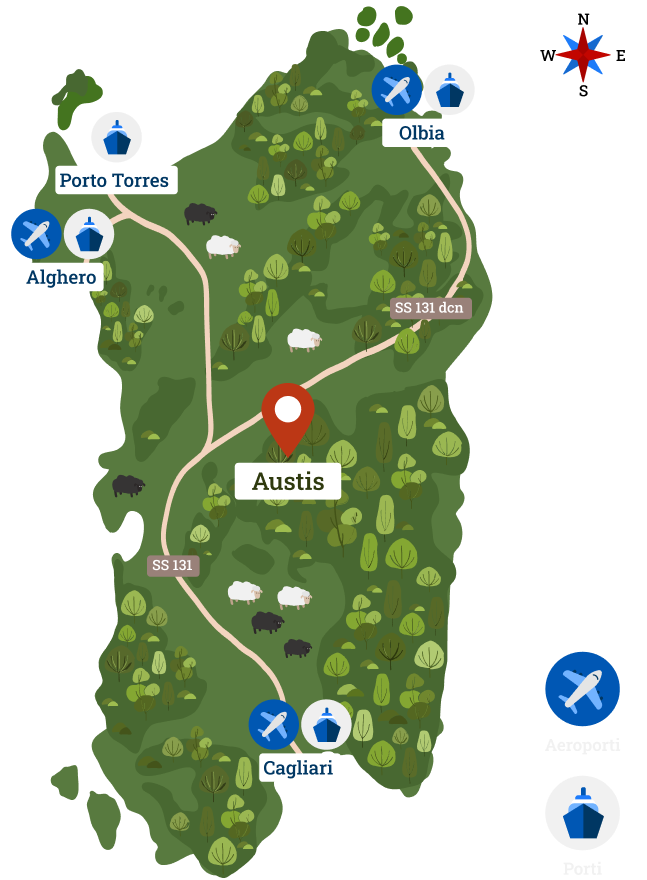 Come visit
Austis is located in the center of Sardinia about 90 minutes from the main airports and ports of the island.
The village is immersed in a beautiful area, where history is combined with archaic legends. Discover our traditions, genuine flavours, traditional clothes and our most beautiful monuments.
Come to Austis, natural Sardinia
Download map